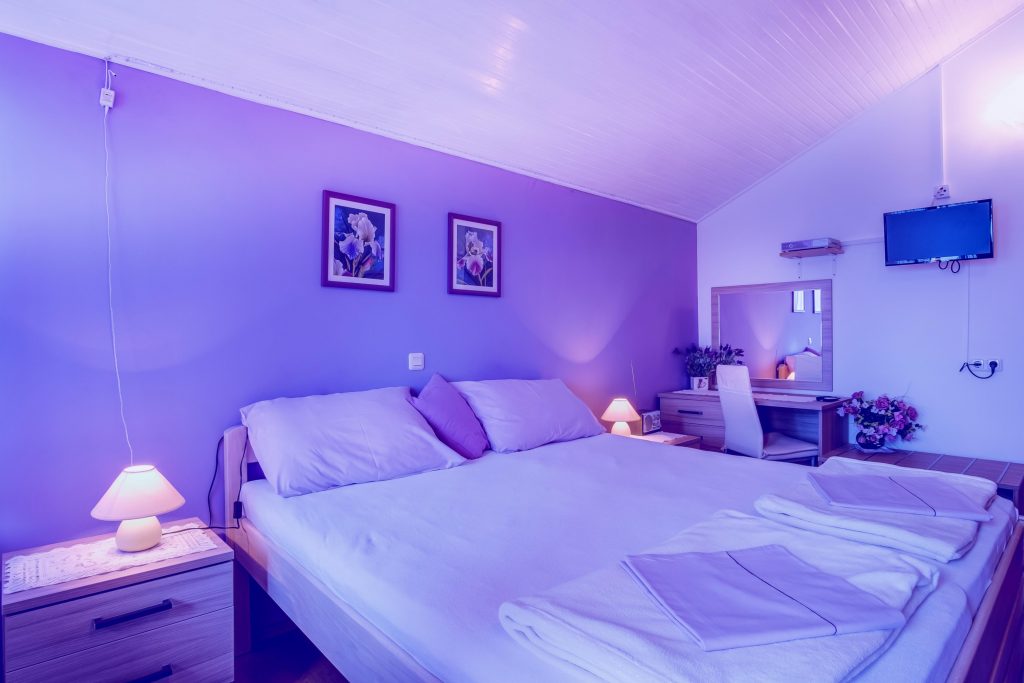 About Us
We are small-scale renters and we do our best to please our guests. We believe that this is one of the reasons some of our guests keep coming back for 20 years.
Apartments
We rent two suites in our family house, on the island of Losinj, in the town of Mali Losinj. It takes just a few minutes on foot from our home to the centre of Mali Losinj, while a number of beaches, restaurants, shops, sports facilities, a gas station and a marina are less than ten minutes away by car. Nearby is a grocery store called 'Jadranka supermarket', where you can buy all the necessary supplies. The store has a large parking space in front.
House description
The house has central heating, which allows the use of suites throughout the year. This is very important if you wish to improve your health because medical research has clearly shown that the island of Losinj is one of the most suitable areas. This is why some 135 years ago the island gained the official status of aromatherapy and climatic health resort, primarily aimed at dealing with respiratory difficulties.
Location
The natural climate impacts with amazing healing properties can not leave anyone indifferent. Exactly this distinctive and mild micro-climate of Lošinj, with its positive effect on health, is one of the reasons why guests who have visited Lošinj once keep coming back.
Arrival Plan to Accommodation Erika
If you are traveling by car, you can reach Mali Lošinj on the island of Losinj by a two-way highway – via the island of Krk or through Istria.
In both cases you will come to the ferry ports:
Luka Valbiska on the island of Krk – Merag, Cres
Port of Brest on the Istrian coast – Porozina, Cres
Arrival to the Island
Lošinj by the ferry port of Valbiska on the island of Krk is recommended for arrivals from Zagreb, Ljubljana, Austria, Slovakia, Hungary.
By car A1 and A3 by the island of Krk (across the bridge) – ferry pier Valbiska (island Krk) – Merag (island Cres) – island Lošinj.
For arrivals to Lošinj from Slovenia and Italy, the ferry port of Brestov is recommended on the Istrian coast.
Border Crossing Rupa – Rijeka – Opatija – Ferry Port Brestova (Istrian Coast) – Porozina (island Cres) – Island of Losinj.
Arrival by boat
If you travel by train or other means of transportation to Rijeka, you can reach the island of Losinj by boat or catamaran from Rijeka.
The cruise line for boats and catamarans for Mali Lošinj from Rijeka.
GPS coordinates + Google Earth
The GPS device should enter the coordinates:
44 ° 32'09.25"N, 14 ° 28'19.47" E
Track format for Google Maps & Google Earth:
44.53590278, 14.47207